---

---
SAPPHIRE ICE™ Light Blue Sipaliwini 3-4 mos. old (representative photo(s)) $29.95
Posted By:

on Wednesday, April 24, 2019 at 02:37
A registered Kingsnake user since 2013-11-17

---
YOU MAY CLICK THE BANNER/PIC BELOW TO ACCESS THE ITEM DIRECTLY.
---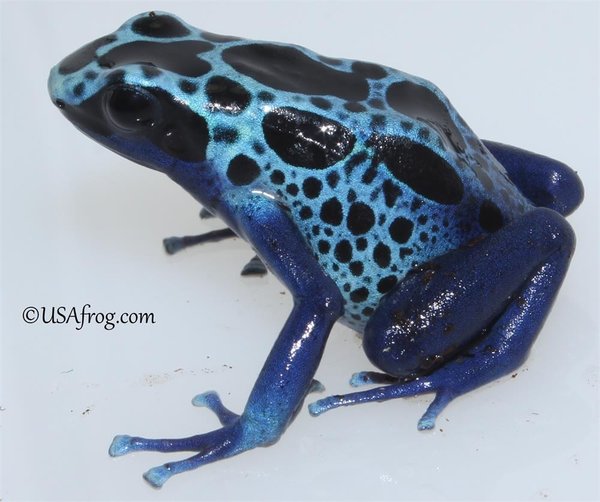 USA Frog, Inc. is a professional pet dart frog company and probably the largest single source dendrobates dart frog breeder in the country. We sell some of the most beautiful pet frogs found anywhere. Our juvenile frogs are vivarium ready the moment you get them.
SAPPHIRE™ is our trademark name for this frog. The generic/commonly descriptive name for this frog is Blue Sipaliwini.
As always: Live arrival, perfect health, and satisfaction are guaranteed!
Feel free to check out our Customer Reviews page.
---
Go to Website